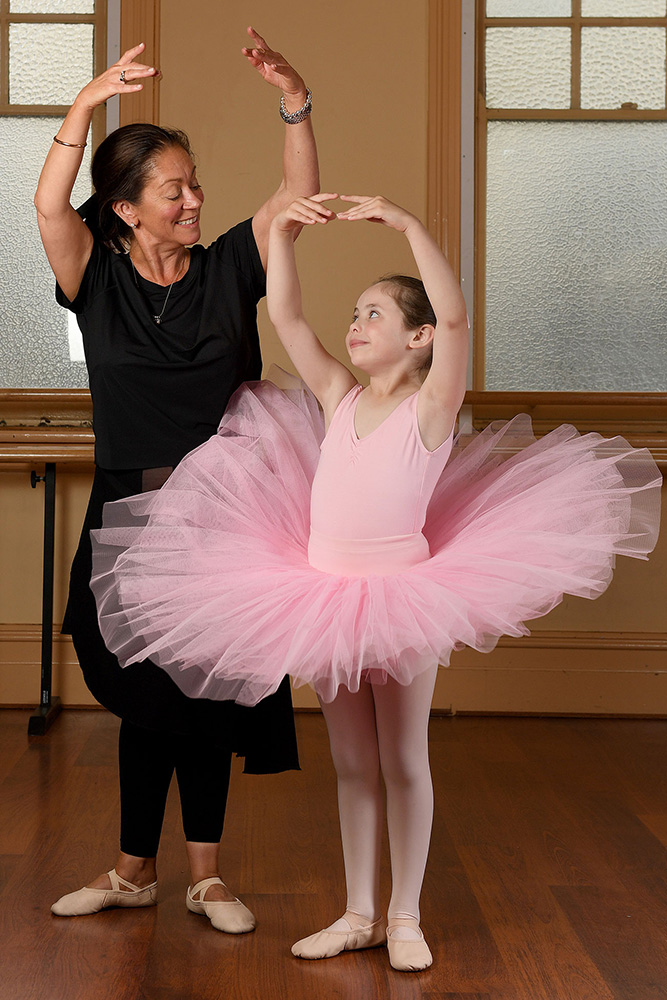 Hello I am Miss Rebecca, the Director of les Petits Danseurs. I trained in Adelaide and interstate in all genres of dance. I am a registered teacher with the Royal Academy of Dance, an Associate with the Australian Institute of Classical Dance and hold a teaching Diploma with the Commonwealth Society of the Teachers of Dancing (C.S.T.D.).
My Dance Studio was established in 1992. Over the 25 years I have specialised in teaching the correct dance technique to children in their early years and encouraged them to develop the necessary life skills essential to them both academically and in their health and well being. I conduct all classes in Creative Dance, Classical Ballet, Modern Jazz and Tap myself to ensure the children receive the correct foundations at this young age. I nurture creativity, artistry and musicality through movement in a gentle disciplined environment. Developing a child's gross motor skills together with the power to recall, whilst they grow in self confidence socially interacting with other children.
Both the RAD and C.S.T.D syllabi are introduced once the child is of the age to commence more formal training required in preparation for examinations and assessments.
I believe, when a child is involved in the correct foundation of dance training in a nurturing atmosphere before the age of seven years,
the life skills they have developed will carry them through to their formative years.
Goodwood Institute Theatre and Studios
166 Goodwood Rd, Goodwood SA